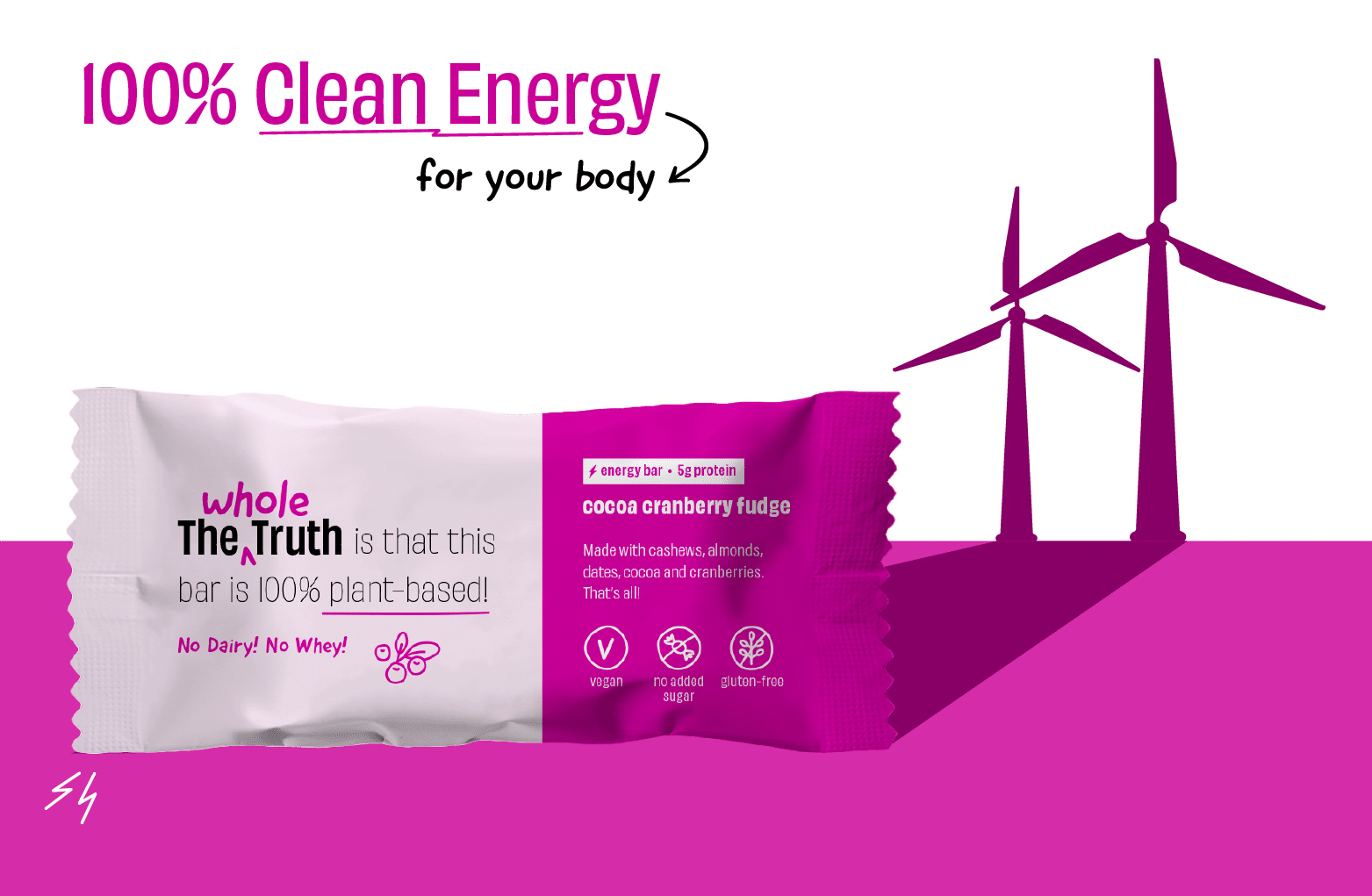 Vegan

Gluten Free

No Added Sugar

Dairy Free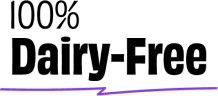 Our original Protein Bars contain whey, and a lot of folks asked us for dairy-free options. Some because they're lactose intolerant, and some because they worry about the planet.
Well, we heard you. Here's your 100% clean, dairy-free dose of yumms.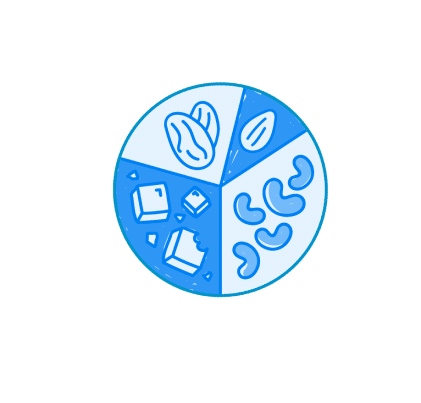 Like every product we put our name on, these bars too are made with just a few, premium, clean ingredients. All declared upfront. No hidden sugars, no sugar substitutes, no artificial sweeteners or flavors. Basically, nothing made in a chemistry lab.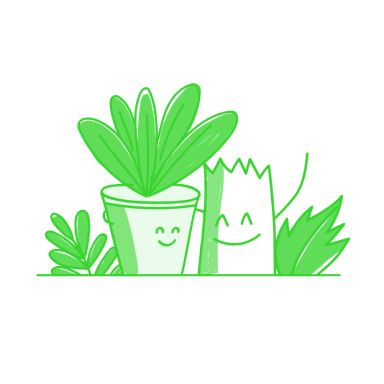 These bars are Nuts!! And dates and berries :) All smooshed together to make one gooey, yummy fudge.
Basically, everything in this bar grew in a farm or on a tree. No animal was harmed (or even remotely in the vicinity) when these were made.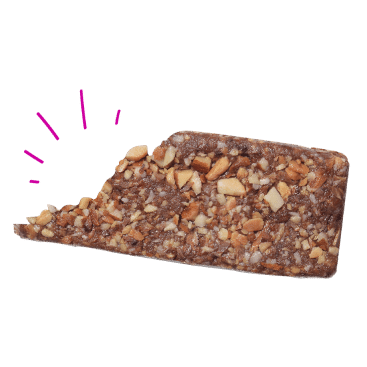 The Whole Truth is that you'll eat these bars and go What The Fudge! Fudge me good! No…Fudge me silly! Fudge Yeah!
You've never had this combination of taste and texture in a Vegan product before. It's wholly original. And you can't fudge this!
FAQs
Yes all our Energy bars are certified vegan with the protein coming only from plant based sources. They are gluten-free, soy-free, added-sugar free and preservative free too! (just not free-free as we have kids to feed too)
These energy bars have no added sugar, no preservatives, no gluten, no added flavour or colour, no soy, no artificial sweetener and no dairy. Food really doesn't get any cleaner than this! And since they're packed with just nuts, dates and berries, the energy bit you'll feel the moment you dig in!
After you have devoured the energy bars (tough not to) just clean the oil or crumbs which maybe left behind on the wrapper, and put them in the envelope, seal it and drop it in a post box closest to your location. The packs will reach us and we'll dispose of them responsibly, for you!
Oh, and don't forget to click a photograph and tag us on Instagram to get your discount code for 25%
We've tied up with several recyclers and up-cyclers. We'll ensure that all the plastic you send back is either re-used or responsibly disposed off. Not end up in a land-fill or in the ocean.
Yes they are!! After all, they're just nuts, dates and berries smooshed together. They make of a lovely, healthy kids snack!
Just please check for nut allergies if the child has any before consuming. Apart from that, the younger they switch to clean energy, the better!
If no-dairy is so good, why do you use Whey protein in your protein bars?
Yup, our Protein Bars have whey. Raw, unadulterated whey which we procure directly from the manufacturer to ensure zero adulteration. And we use whey because it's still the most easily digestible and most bio-available form of veg protein known to man.
But, if you believe that Dairy isn't good for your gut (or the planet) then we also want to give you a 100% natural, nutrition rich, snacking option. That's what these bars are…nothing but a gooey mix of fruits, dates, berries and nuts.
Folks us
As a conscious consumer, I've been happy to see The Whole Truth sharing 100% ingredient information with consumers. The bars taste as good and wholesome as you'd expect - soft, chewy and naturally delicious.
Arti Jain
Co-Founder, Bakeart