Yay! You Came!
Ok let's begin by defining
What's the perfect breakfast?
Hint: It does these 3 things
It gets you started
On everything! Protein, carbs, good fats, natural fibers, vitamins, minerals - it should get your day's ticker rolling on all fronts.
It keeps you up
Ever felt like plonking right back into bed after breakfast? It's not you…it's the simple carbs (and refined sugars) leading to an insulin surge.
It keeps you going
Breakfast should get you to lunch. If it fizzles out midway (and your energy crashes by noon), it's because the energy release was fast and spiky. Not slow and steady.
Hence, these Mueslis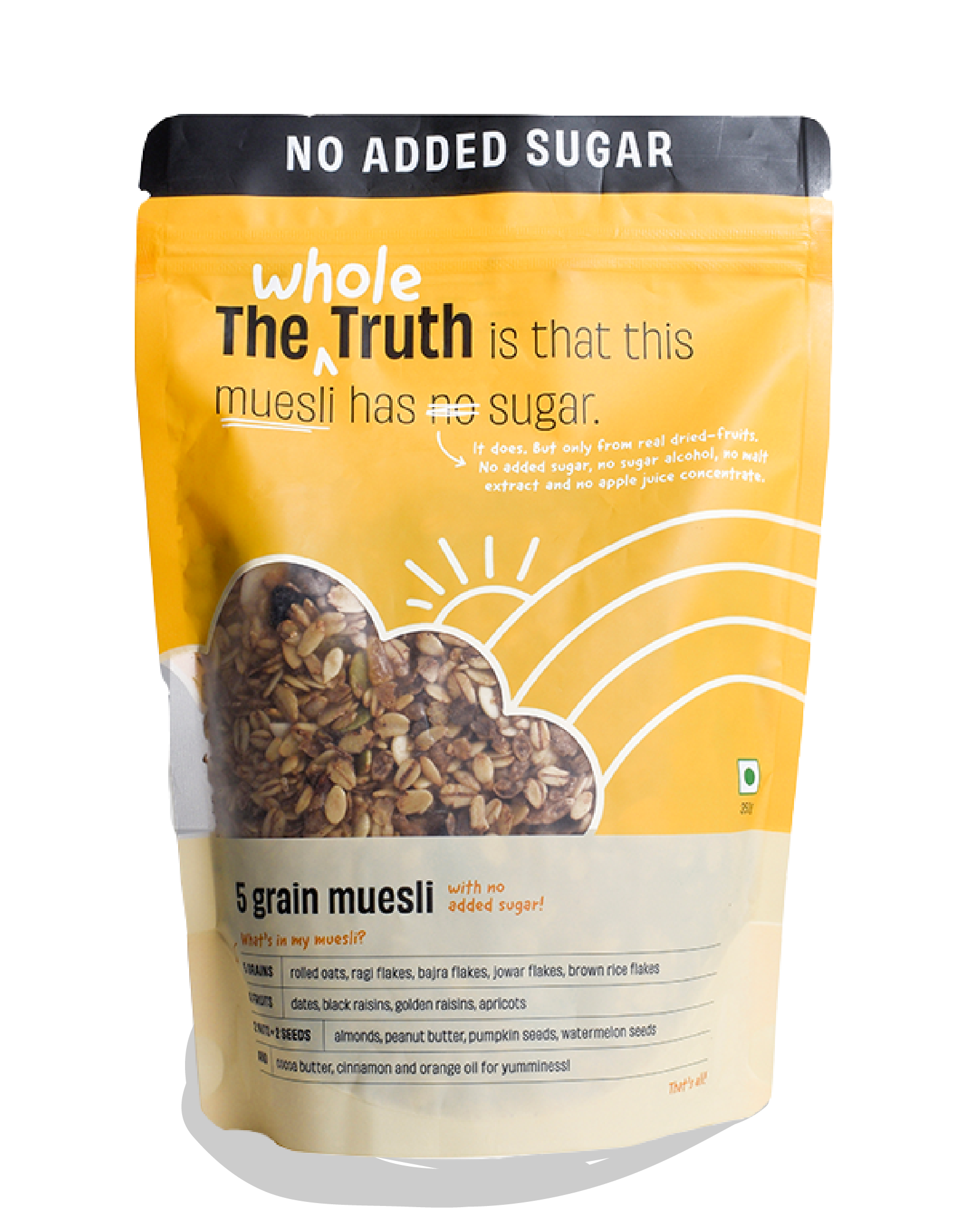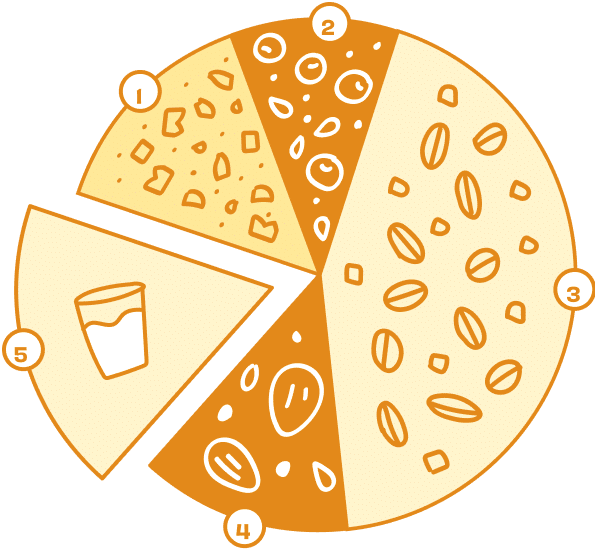 1. Protein: 6.2g
2. Natural fibre: 3.7g
3. Complex carbs: 25.1g
4. Fats from nuts & seeds: 5.7g
5. Addl. protein from 200ml milk: 8.0g
We crafted these Mueslis to tick all those boxes, and more. Here's how:
Balanced Macros:
Unlike traditional breakfast cereals that are loaded with carbs (and little else), only half the energy here comes from carbs. And the other half from good fats & proteins.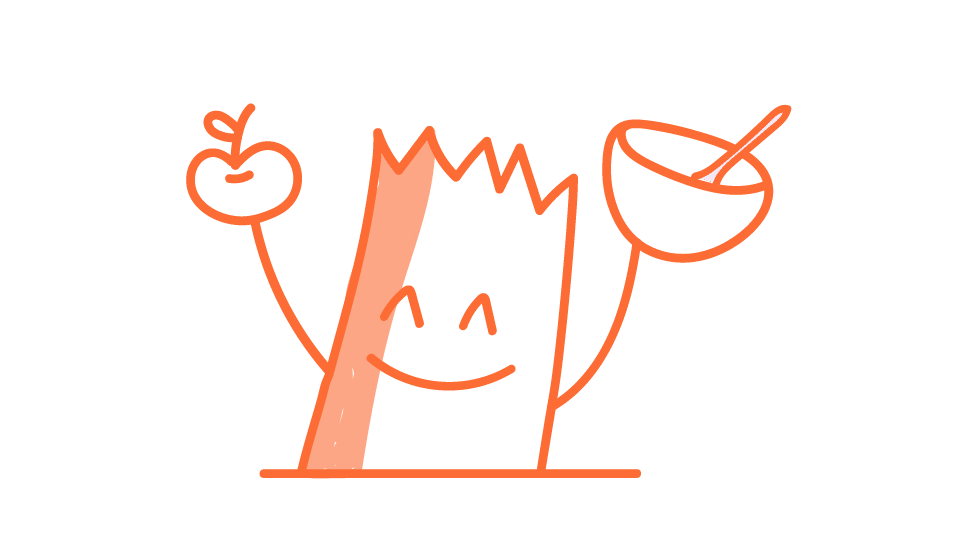 Sustained Energy:
Majority of the carbs are complex, slow-release carbs from whole grains. Which means steady energy release that gets you through the day.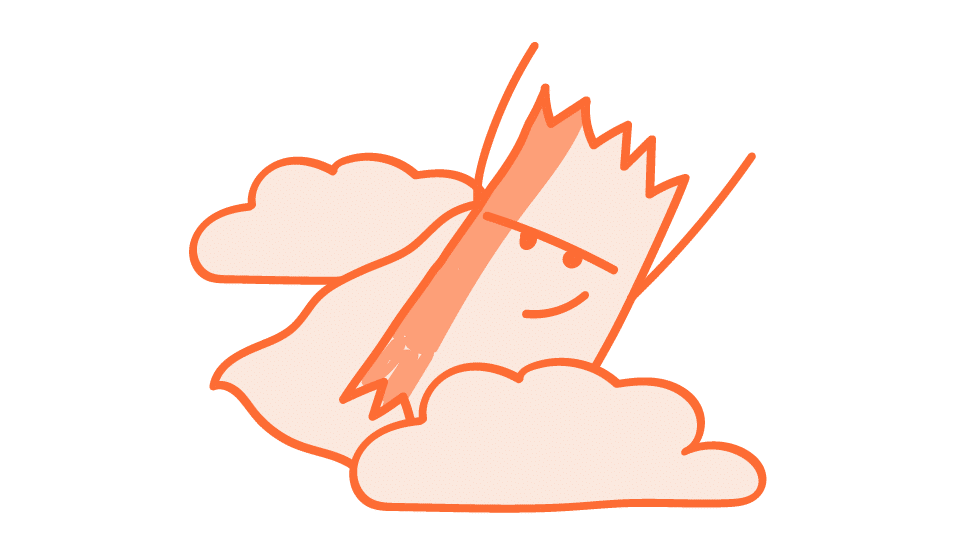 Low Insulin Impact:
The complex carbs and natural fibres help avoid a sudden insulin surge. No spikes and crashes.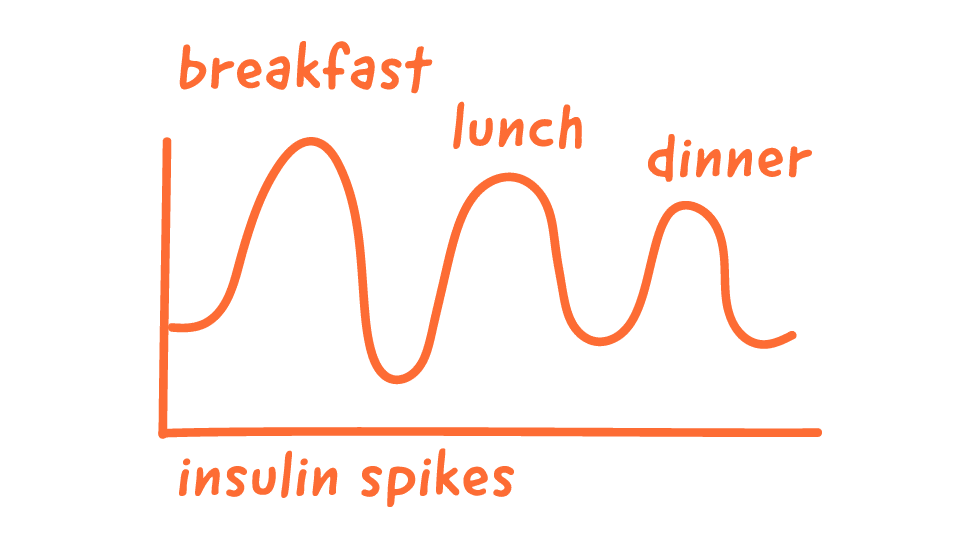 No refined sugar:
Sugar ain't bad. Refined, nutritionally empty sugar is. So to sweeten this Muesli we found Kakvi. A dark, golden liquid used for ages in rural, coastal India - it's the most un-refined form of sugarcane you can find. And it's even more nutritious than jaggery! PS: We also have a 'No added sugar' muesli now if you'd like.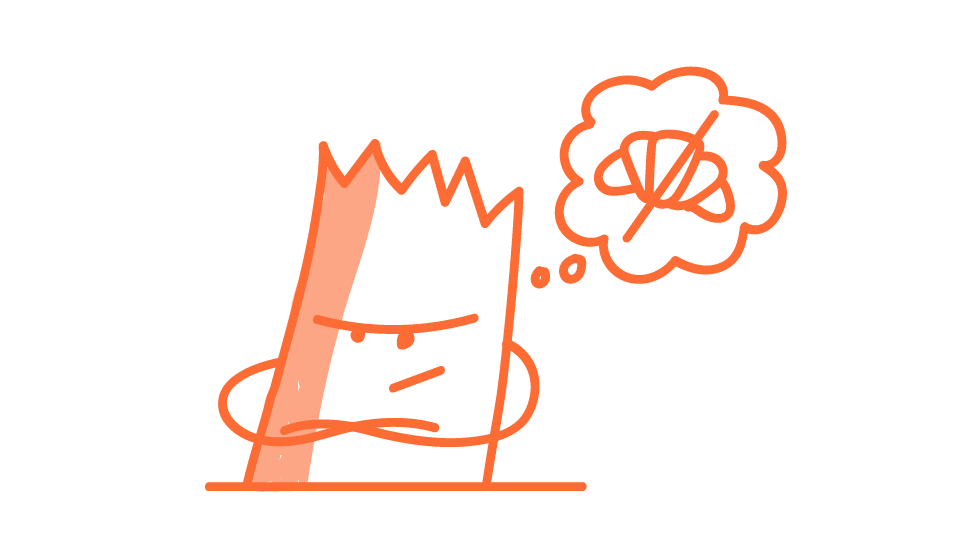 Portion controlled:
The real problem with a sugary breakfast cereal is how much we eat of it. Both as breakfast and generally - as a snack. That's why we send you a measuring scoop. 2 scoops = 1 serving = ~220 calories. Another 120cal from 200ml milk - and your morning is sorted under 350cal! But no cheating, ok!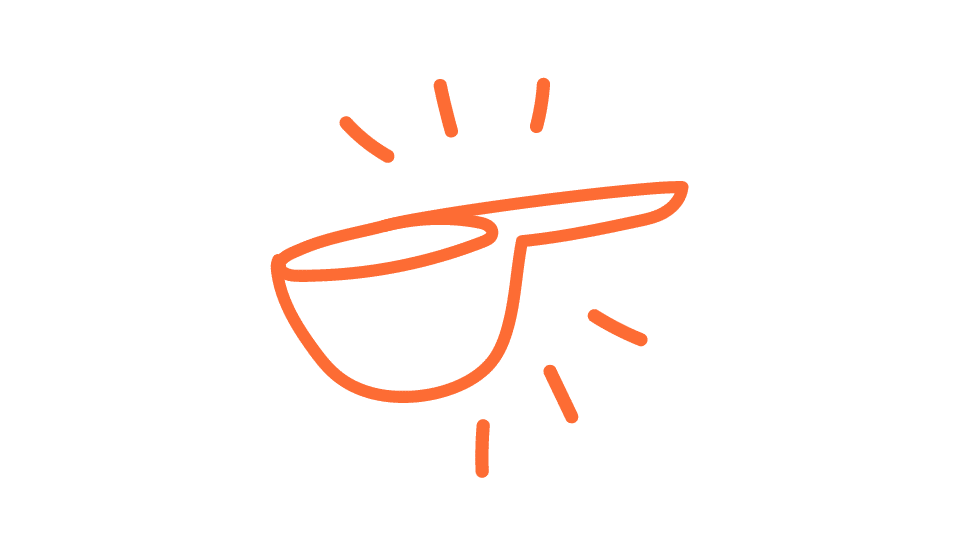 Folks love us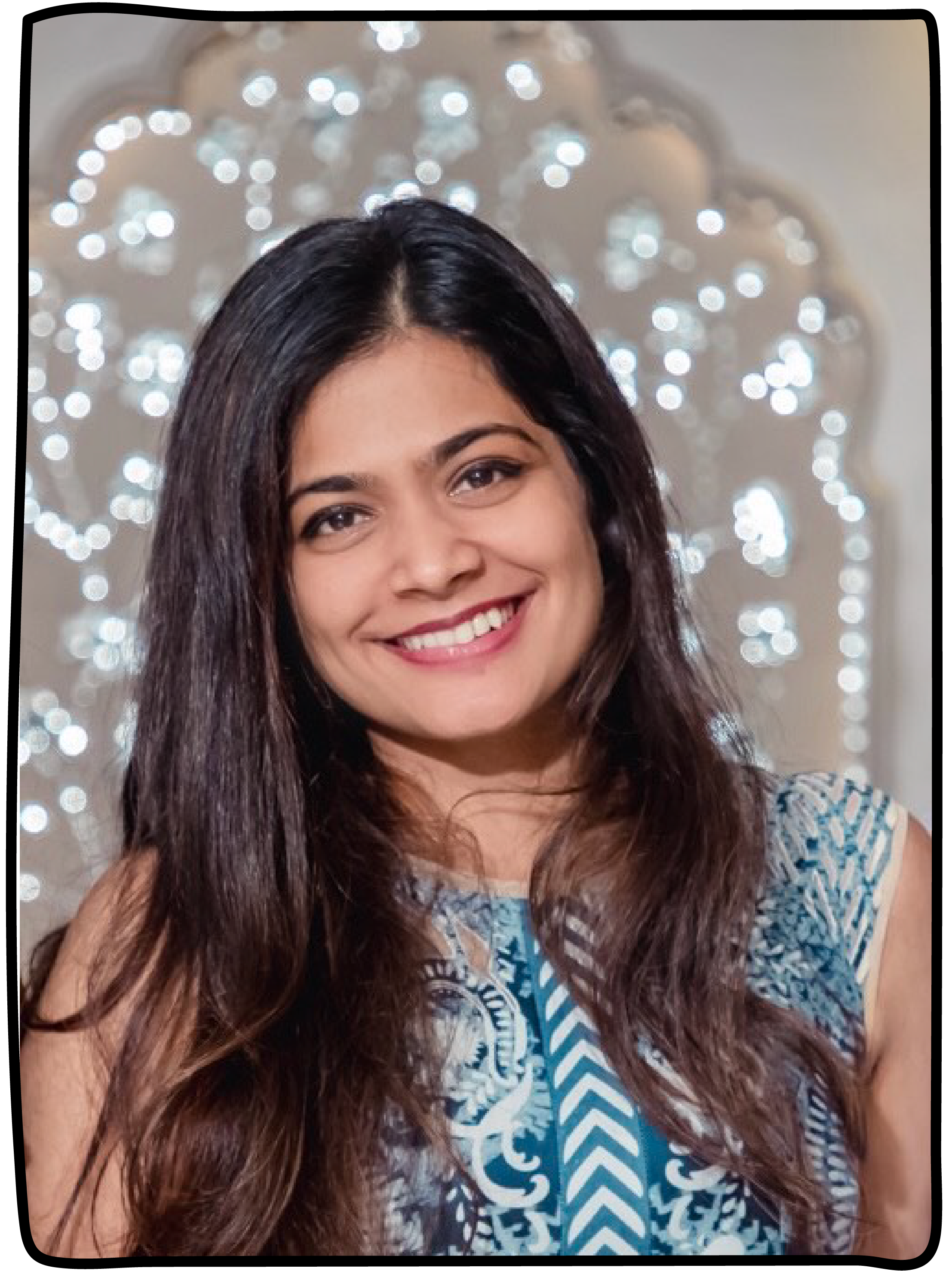 Tried the fruit and nut muesli and loved it! Perfect add on to my morning yogurt bowl and yummy just as a snack.
Upasana Kagzi
Natural Foods Chef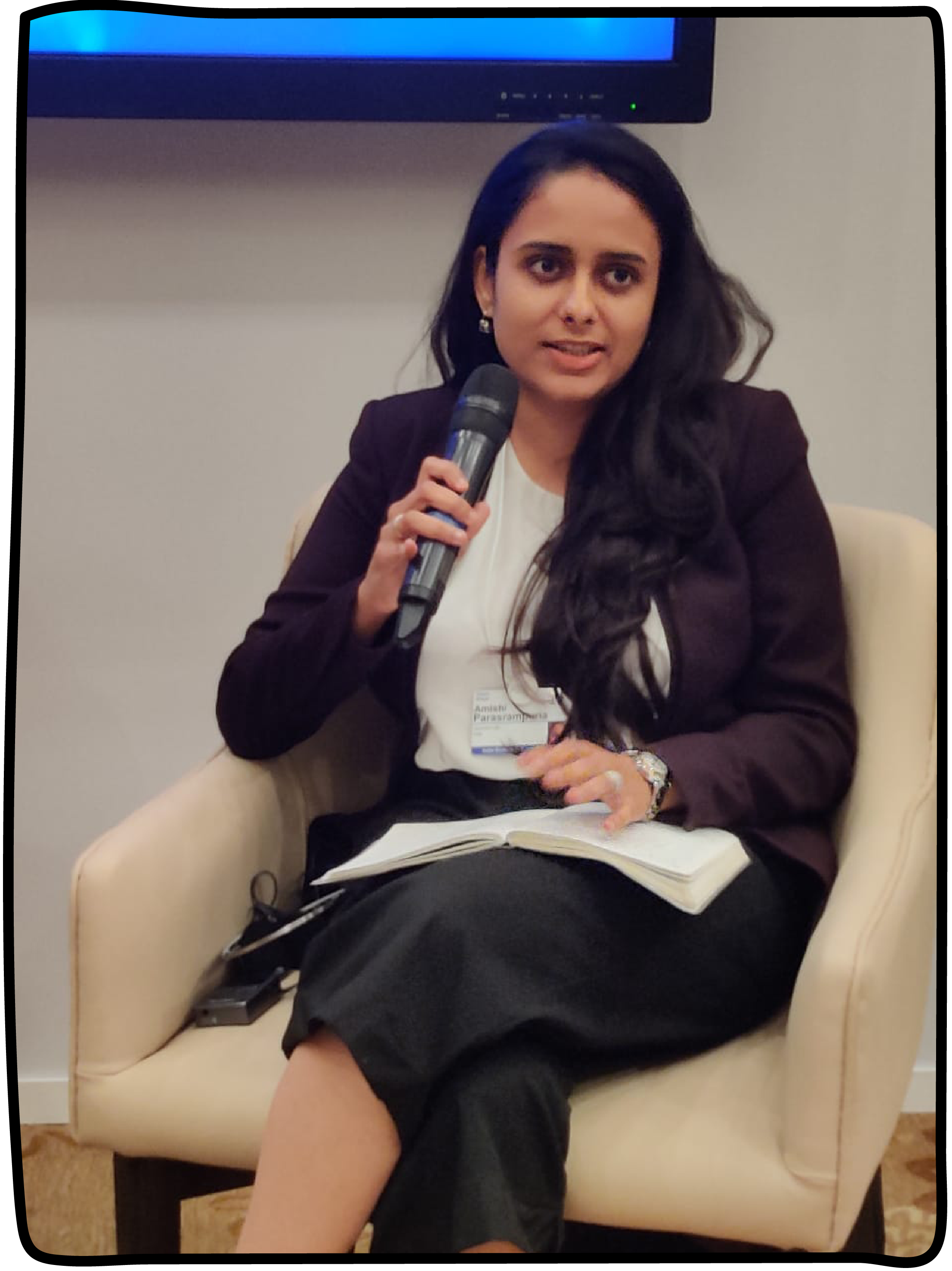 The fruit muesli was superb! I really did not expect it to be this tasty. It tasted all natural and not at all like any artificial flavours.
Amishi
Social Entrepreneur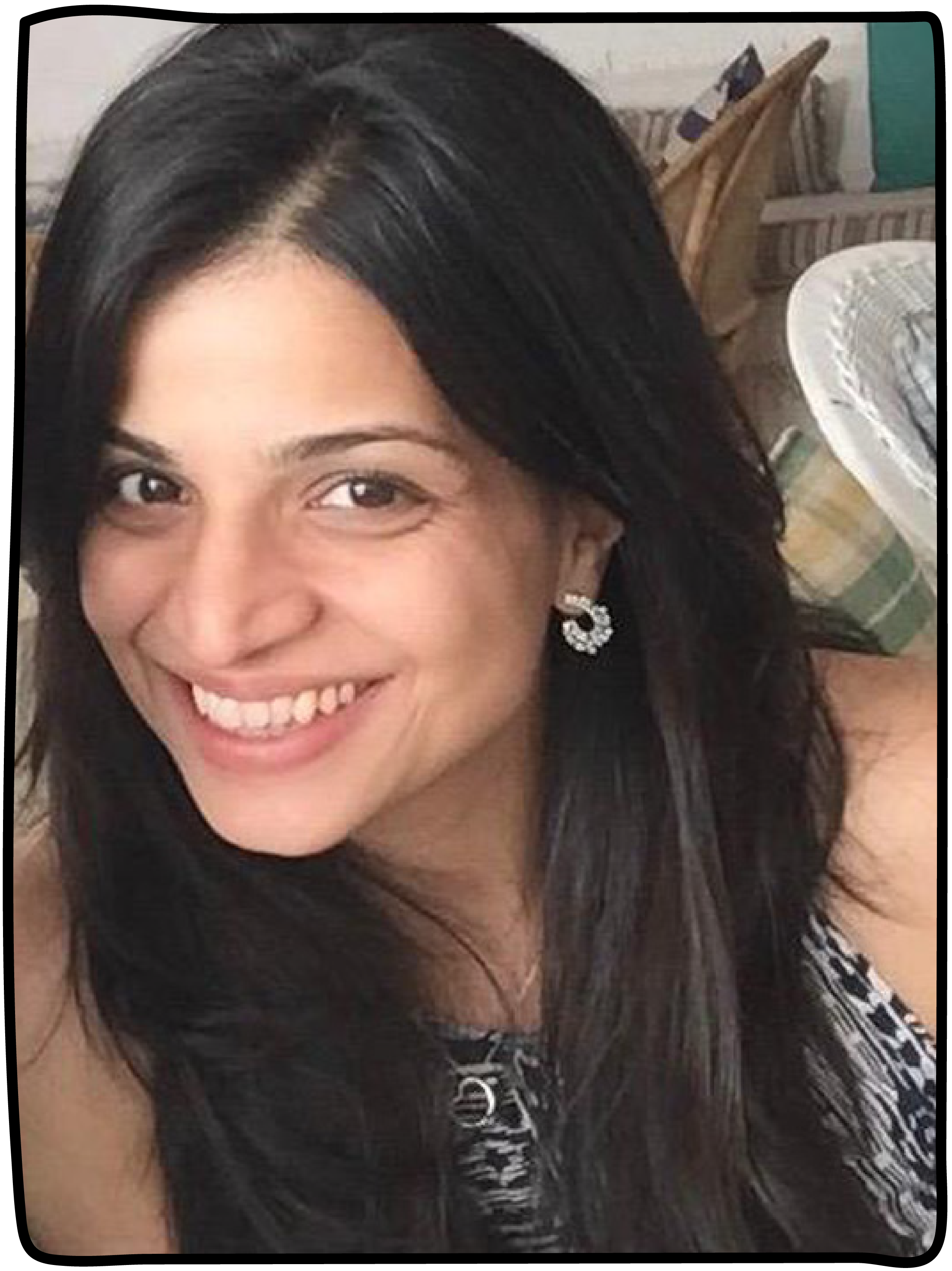 I can't believe something this healthy with no refined sugar whatsoever tastes so good. This is a revolution in packaged meal!
Shraddha Naik
Global Brand Manager
Busting the jargon
Apologies for all the big words like complex carbs and insulin surge in the previous section. The copy-writer was on leave, so we asked the nutritionist to help and she went full-nerd with it
No worries though, we've explained it all in normal people language below:
Not all carbohydrates are the same. Simple ones (like refined sugar) are easy for the body to break down. Hence, when you drink a cola or have a chocolate, you experience a sudden energy spike. But it doesn't last. Complex carbs, on the other hand, have complex cell structures that require much more digestive work. Which means the whole grains you ate at 8am, keep releasing energy right upto lunch.
All carbs (simple or complex), on digestion, get converted into glucose (sugar) and get absorbed into the bloodstream. Insulin is the hormone our body produces, to regulate this blood sugar. Now, if the carbs are simple, the glucose release will be fast, and the insulin release spiky. In the short term, such spikes and crashes can cause lethargy and hunger. In the long term, they can affect your body's ability to regulate blood sugar effectively. AKA diabetes :(
All food is made of 3 macronutrients (macros) - protein (p), carbs (c) & fats (f). And they're called 'macro', because all the energy in food, comes from just these three. Now, 1gm of P, C & F has 4, 4 & 9 calories resp. Multiply the grams of P, C & F in your food by these numbers, and you'll get total calories. Voila! Vitamins & Minerals, on the other hand, are called Micro-nutrients (or micros). They are needed in very small amounts, many of them are not manufactured by the body (essential micros), they enable many bodily functions (immune functions, blood clotting, growth etc.), and (unlike macros) they have no calories. Great food, is one that is balanced across macros and micros.
FAQs
Yes. To sweeten these Mueslis we add Kakvi, which is the most unrefined form of sugar possible (and is even more nutritious than jaggery). But it does have a Glycemic Index similar to jaggery. So if you're completely off sugar or diabetic, pls consult your doc before consuming. PS: We also have a 'No added sugar' muesli if you'd like.
If you have 3-4 meals a day, ideally, each meal should contribute 25-30% of your protein requirement. Our high protein muesli's, when had with a bowl of milk (~200ml), do exactly that.
The regular (non-whey) Mueslis are 100% vegan. There is no animal-source ingredient. Even the sweetener is Kakvi (liquid jaggery). Not honey.
Yes. There's no wheat or gluten used in the production of these Mueslis.
In 200ml cold milk. Or with 150gm curd (or Greek yogurt). Add some fresh fruits like apple, banana, berries or pomegranate on top for extra freshness. Of course, you can just have it as a snack too! But be careful of over-doing it.
We recommend 50gms. Enough to satiate you and get you started in the morning. But not so much that it gets you drowsy or busts your calorie quota. And of course, we assume you don't have a weighting scale. So we include a measuring scoop in each packet.
Kakvi is the most un-refined form of sugar possible. It's the golden dark liquid that, on further reduction, hardens into jaggery. Since we pull it out mid-way, it retains even more nutrition than jaggery. Of course, ~70% of Kakvi is sucrose (sugar). Which means that in terms of insulin impact and glycemic index, it's similar to sugar. But it's far more nutritious.